Written by Mike Welch, Owner of Sample the Sierra Vendor, Tahoe Dog Gear
Tahoe Dog Gear is a family business created for our love of dogs, the outdoors, mountains, and Lake Tahoe. Located in the high Sierra in Truckee, CA, we are on the trails, at the lake, or on the snow almost every day. Our products are inspired from our Tahoe adventures and are well tested daily!
My daughter, Michaela Welch, is a Truckee local who has cerebral palsy and bilateral hearing impairment. This is what Michaela wrote about how we started in 2015.
Kiss for Independence (www.KissforIndependence.com) was a fundraising effort to help me fulfill my dream to attend college, live one day independently, and become employed where I can work with animals. I came up with the idea of having a dog kissing booth while looking on Pinterest. We created Kiss for Independence because I wanted to raise money to help me pay for the Path to Independence program at the University of Nevada Reno. The program is designed to help students just like me.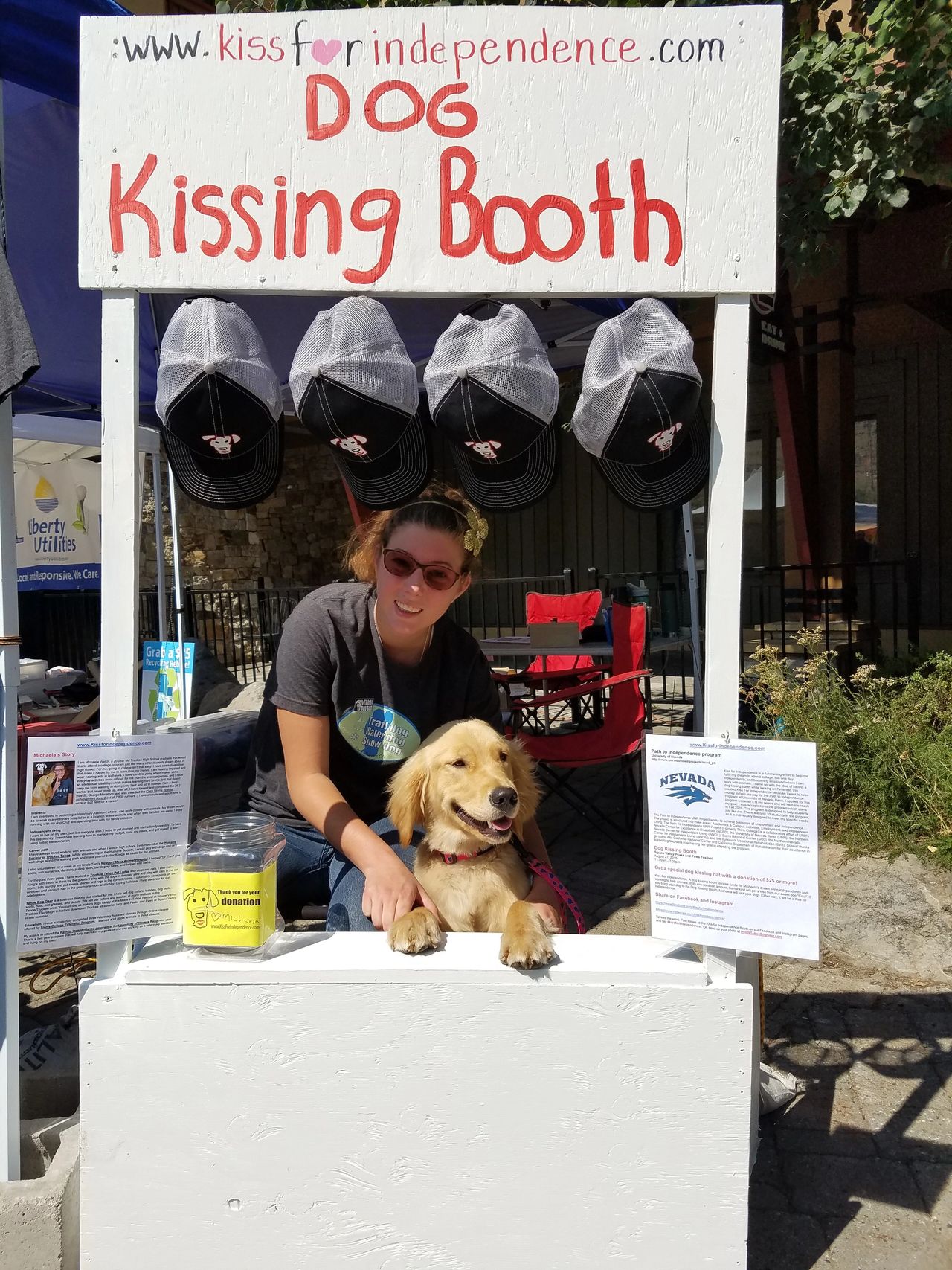 So, we took a leap of faith, as many do to live their dreams in Lake Tahoe. Tahoe Dog Gear was born from Kiss for Independence. Michaela had a dog kissing booth at the Made in Tahoe Festival at Squaw Valley in 2016, inspired by Charlie Brown! We sold a lot of Kiss for Independence hats and even more Tahoe Dog Gear collars.
Two years later, Michaela graduated from the University of Nevada Path to Independence program with a Certificate in College and Career Studies in May 2018. It is an inclusive, two-year, non-degree certificate program offering a college experience to students with intellectual disabilities. The program is a collaborative effort of UNR's Nevada Center for Excellence in Disabilities (NCED) and the University of Nevada Reno Extended Studies Department.
Tahoe Dog Gear started as a father-daughter project to help offer vocational opportunities for Michaela, and has grown to become the most popular dog collars in Lake Tahoe.
Michaela has received certificates of completion from Sierra College in Veterinary Assistant, Veterinary Assistant II: Canine Reproduction, and Veterinary Assistant III: Practical Skills, CPR for dogs, and Wilderness First Aid for Dogs! She has worked at Tahoe Integrative Veterinary Care, Truckee-Tahoe Pet Lodge, at Canine Country, and volunteers as a dog walker at the Humane Society of Truckee-Tahoe. She will soon be helping with our newest projects Tahoe Dog Care (www.TahoeDogCare.com) and Tahoe Dog Food (www.TahoeDogFood.com).
Everything we make and sell is small-batch handcrafted in the USA. Most of our products are handmade in Truckee and Tahoe City.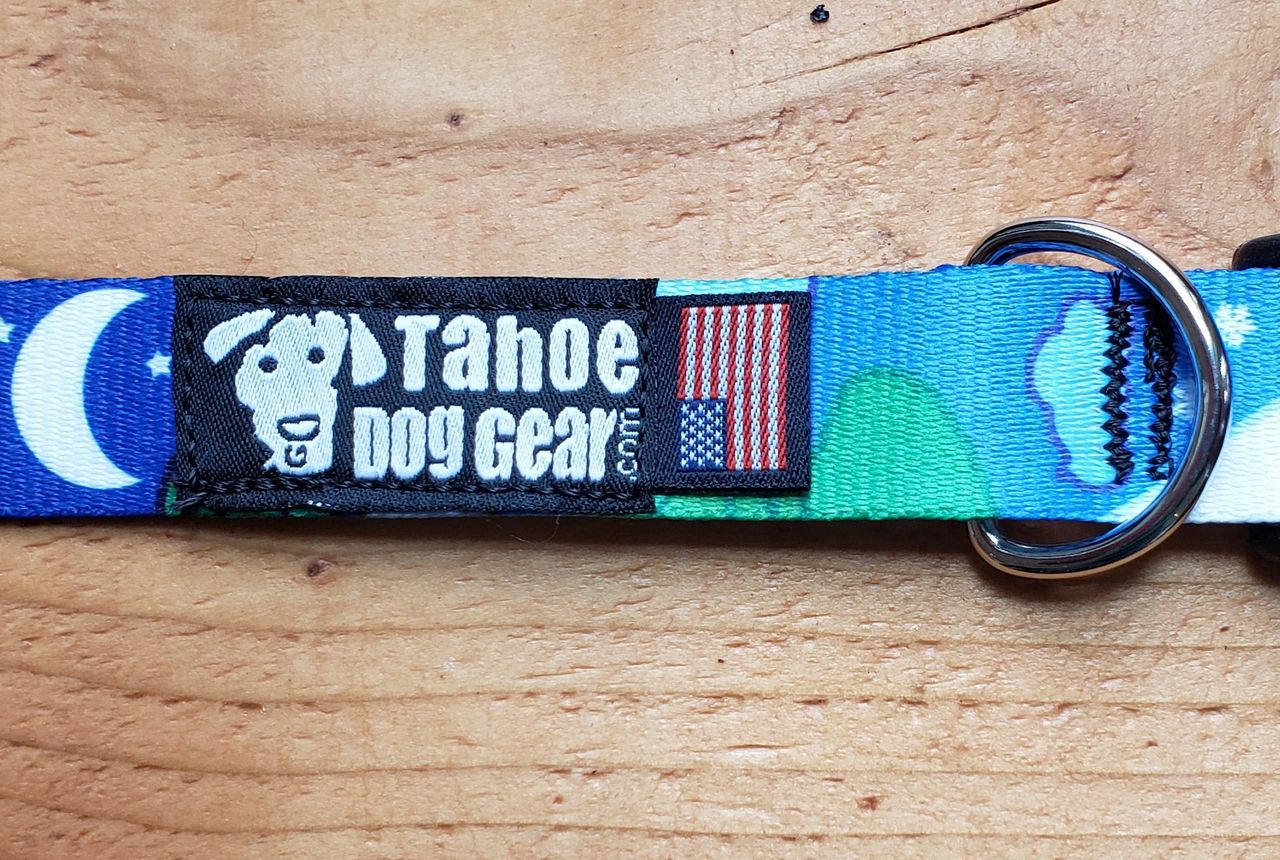 People ask us about where we find our artwork and webbing with outdoor and Lake Tahoe designs. Mike creates all the artwork. For our webbing designs, we have the webbing sublimated with our graphics. The designs are permanently embedded into polyester webbing. The webbing is exclusively made and used for our products only.
Then we gather all our parts and hand build them in Truckee and Tahoe City. Every part of each collar and leash has gone through Michaela and Mike's hands! Our amazing friend and seamstress partner Kariño sews many of our collars and leashes. All hardware is the highest quality and spec'd for use in Tahoe's harsh freezing and water environments. we source from California whenever possible, and always use supplies from the USA.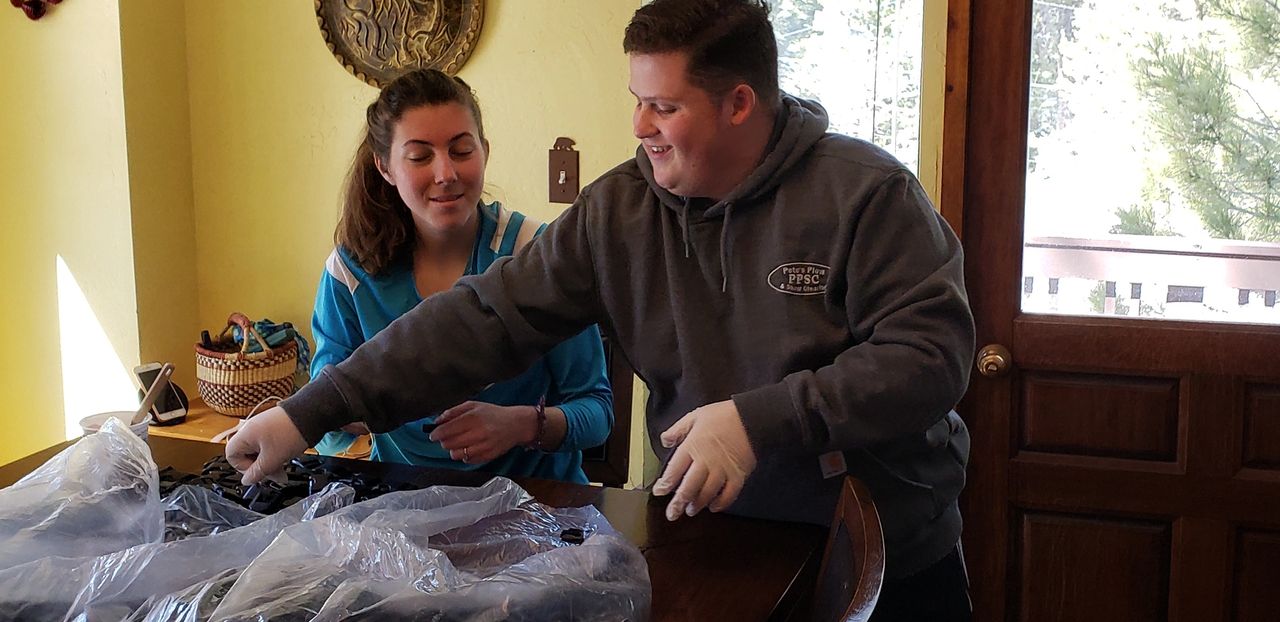 Thank you for being a big part of our story. So many kind people along the way. I feel as though we have all been influenced by our furry best friends. Lake Tahoe makes us wag.
~ Mike
Tahoe Dog Gear